Yacht Holidays Greece
A Greece yacht charter holiday, around the various famous sunny Greek Islands in the Eastern Mediterranean combining from luxury lifestyle, VIP nightlife to ancient ruins, castles, ancient history, exquisite natural beauty, amazing coastlines, breathtaking views in the country with more than 4000 islands and islets.
LUXURY DESTINATIONS
There are 4-main yachting areas for luxury yacht charter holidays in Greece. The Ionian Islands, The Aegean & Sporades, the Cyclades, and the Dodecanese. The Ionian Islands and Peloponnese are well known as a family yacht holiday destination and Cyclades islands for the luxury lifestyle, cosmopolitan style, and VIP nightlife of Mykonos and Santorini.
YACHT HOLIDAYS GREECE
No matter the type of your yacht charter holidays in the Mediterranean, our luxury team of travel experts, lifestyle managers, luxury yacht advisors, event planners, and your yacht concierge will be 24/7 at your disposal, fulfilling your every wish!
YACHT CHARTER GREECE
Luxury Yacht Charter Holidays Greece, the best private crewed Greece Charter Holidays around the Greek Islands. Aegean or the Ionian Sea, Family or friends, wellness and relaxing or luxury event and party yacht holidays. Our luxury team is committed to excellence, providing bespoke luxury travel, luxury wellness & lifestyle services, always meeting and surpassing guests' needs and expectations.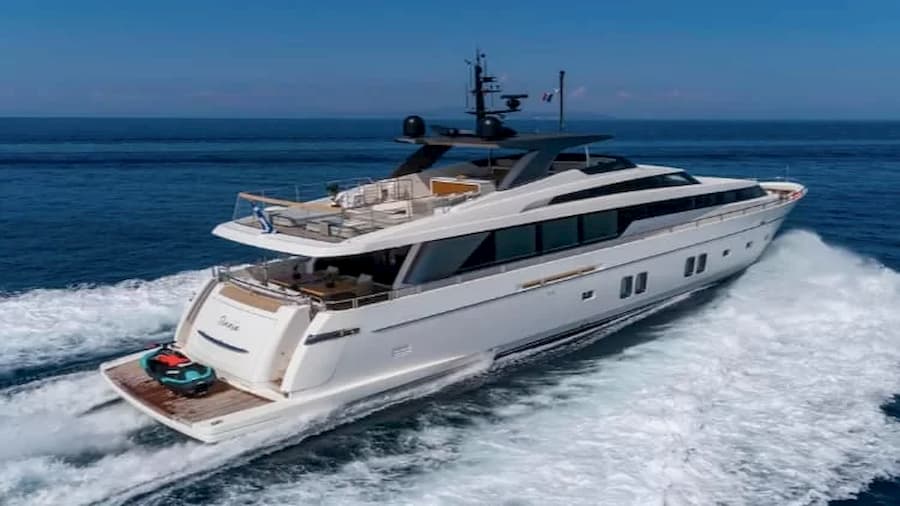 YACHT HOLIDAY TIPS
Luxury yacht charter Greece, due to the almost unlimited number of things to see and do and the relative proximity of everything, you can go from island to island in no time. A luxury yacht is a perfect way to explore Greece, allowing easy access around the Greek islands. Every island or mainland destination, with a flavor of its own, and many choices and places to discover.
Culture and history are everywhere you turn in Greece. From Acropolis, Olympia, Epidavros, or Delphi to other historical sites, Greece is a country with a rich history, mythology, and culture. Our luxury travel experts and your yacht advisor can suggest a unique itinerary with key sites and cultural highlights of the luxury destinations.
ISLAND HOPPING
Greece is perfect for luxury yacht charter and island hopping with literally thousands of islands to explore with many islands only accessible by water. A yacht charter in Greece is the perfect way to jump from island to island in no time, exploring new destinations every day. The Ionian and the Cyclades islands are the popular choices for yacht visitors. With the seven central Ionian Islands, including elegant Corfu and relaxing Kefalonia, and over 220 Cyclades Islands, including the cosmopolitan Mykonos and the iconic Santorini, the possibilities are endless.
Luxury Holidays Greece helps you create your own bespoke luxury holiday experience in Greece and the famous Greek Islands. Live the Holidays Excellence.
Fully bespoke yacht charter experiences in Greece

Yacht Holidays Greece, Luxury Yacht Charter Greece, Superyacht Charter Greece